Cultivating mushrooms is simple in its essence but comes with its fair share of difficulties and challenges. Like any agricultural process, we are tapping into the life cycle of a complex organism and encouraging it to behave in such a way that's beneficial to our end goal - producing as much food as possible. Under the correct conditions, mushrooms will produce yields with more than 100% bioefficiency - the weight of the harvest will exceed the weight of the dry materials used as substrate. Before we get too deep into jargon, let's take a look at the basics of the process of growing mushrooms, starting from the very beginning:
The Substrate
Sterilization
Inoculation
Mycelial Colonization
Fruiting
Harvesting
Powered by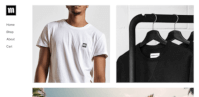 Create your own unique website with customizable templates.