​Fundamentals of Small-Scale Mushroom Production ​Workshop Presentations
Over the course of the last two years, the AZMGA has travelled around the state of Arizona delivering a 4-hour workshop designed to equip people with the knowledge necessary to start their own mushroom growing operation. These workshops were a combination of classroom lectures and hands-on cultivation techniques.
We offer below the accompanying slides to the lecture component of the workshop. If you attended the workshop, use these to refresh your memory or review parts that you may have missed. If you were not able to attend any of the workshops, hopefully you will find these presentations useful as a substitute for actually attending. Enjoy!
Part 1:
A Mycology Primer
Part 2:
The Mushroom Market
Part 3:
The Health Benefits of Mushrooms
Part 4:
Mushroom Cultivation Basics
​Part 5:
The Nuts and Bolts of Mushroom Production/Low-Tech Techniques
---
Substrates to Sales: Advanced Mushroom Cultivation Workshop Presentations
Part 1: Specialty Mushroom Species

Part 2: Substrates

Part 3: Pasteurization

Part 4: Spawn Run and Fruiting

Part 5: GHP/GAP Certification

Powered by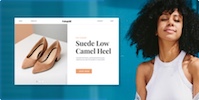 Create your own unique website with customizable templates.