Sierra Vista has been scheduled as our latest venue for the

Fundamentals of Small-Scale Mushroom Production

workshop! We'll be driving the mobile mushroom shed to Southeastern AZ for four hours (1pm - 5pm) of fungi-philic fun.

Your $20 registration fee gets you insights into all of the basics of mushroom production as well as some basic mycology, and you'll leave with a culture of your own and an inoculated grow bag to fruit out at home.

Registration is limited to thirty participants, so sign up now! You can register

here

.

And don't forget about the workshop to be held in Kingman on April 11th—you can register for that one

here

.

Thanks to everyone who attended our workshop this week! It was a great pleasure seeing so many people enthusiastic about growing mushrooms in Arizona. We hope all of our attendees will keep in contact with the AZMGA and draw upon us for spawn, cultures, and informational resources.

A reminder that the slides from the presentation are available under the "Cultivating" tab on the menu above. And don't forget to click the "Join" tab and register as an official member of the AZMGA if you have not done so already. Good luck in all your cultivation efforts!

---

The AZMGA is packing up for the road, heading out for our first-scheduled workshop in Kingman. We'll be presenting our four-hour introductory workshop for people interested in starting up a mushroom cultivation operation or incorporating one into a diversified farming system. Space is limited to thirty participants, so sign up now!

Fundamentals of Small-Scale Mushroom Production

11 April 2018

1pm - 5pm

Mohave County Cooperative Extension Office

101 E Beale St.

Kingman AZ

Registration Fee: $20

Click

here

to register.
Powered by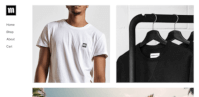 Create your own unique website with customizable templates.