Roasted Mushrooms on Toast
---
Ingredients
2 pounds assorted mushrooms, torn or sliced into bite size pieces
​¼ cup extra-virgin olive oil , plus more for drizzling
Kosher Salt
2 tsp minced fresh thyme
12 slices from a baguette (I recommend Barrio Bread or Le Brea Bread , found at Costco and many grocery stores.)
1 garlic clove
½ cup crème fraiche
1 tablespoon fresh Italian Parsley.


Process
Drizzle the oil over the mushrooms and add the salt and thyme. Toss by hand to ensure the mushrooms are coated.

Preheat the oven to 425 degrees. Line a baking sheet with parchment paper.

Roast for approximately 40 minutes (depending on the type of mushroom you are using) until tender and well browned.
​
When the mushrooms are removed from the oven, toast the bread in the oven. When browned remove and rub one side with the garlic clove (the toast acts like sandpaper)

If using the crème fraiche spread some on the toast, divide the mushrooms between the toast and sprinkle with a pinch of salt and add the chopped parsley. Lock the door, and enjoy.

Notes : If you do not have parchment paper , a baguette or crème fraiche don't worry, go right ahead , this is still delicious. Don't be afraid to add your own touch.
After all the gathering and prepping, you are the one who is going to eat it.
Powered by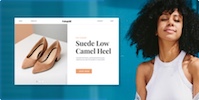 Create your own unique website with customizable templates.