In the years since the AZMGA was founded, our membership has expanded to more than 200 growers. These growers are based throughout the state, from Yuma to Pine. They range from hobbyists interested in expanding to commercial-scale production to established growers producing hundreds of pounds of mushrooms per year.
AZMGA Membership Roster
A - G

Bradley Abbas

Michele AndersonFungusAMOngUSJoel AndradeParadise Valley Fun GuysAyshica Andrews

Gail Armstrong
​
Sally Atchinson

Lina Austin

Tiffany Avila

Terry Baird

Kathryn Baldwin

Steven Ballee

Danny Barrows

​Alex Barton

Terri BeckBeck's BarnJoanne BerghoutRuben Bien-Willner

Julia Bishop BeautieBig Sky FungiJanice BlackerbyEclectiaMarcy BladkwelderUA Safford Ag CenterPABlo Bley

Chad BorsethGnome Grown GardensMustafa Boyar

Victoria Brigham

Rosalie Brown

Sam Brummett

Ty Buchanan

Julian Burnley

Scott ButlerDesert WindsKelly Byrne


Government Spring Ranch



Aaron CameronElder Berry Edibles Elizabeth Campbell

Jonathan Camping
​
Scott Carroll

Hernan CastroDesert AlchemistWyatt ChiordiChiordi Brothers ProduceDustin ClappConsiderate Coffee CompanyDoug Clement

Susan Clement

Russell Cooper

Paul CormanyCormany Family FarmsDavid Coursey

Dale Creel

​Kathryn CrewCV FarmsteadMichael Crowe
​Southwest MushroomsRobert Czaplicki

Albert Dare Sr.

Robert DaviesBackyard BouldersMichael Dechter

Lori Dekker

Warren Deming

Rose Irene DenogeanCamp Grant FarmsChristopher DotyDoty OrganicsLisa Downey

Charles Duncan Kino SchoolMelissa EckstromWillow Bend Environmental Education CenterChristopher EdelmanDreamy Draw FarmsBob Ellis

Ian EllisINE TechnologiesCesar EscobarEmy's FarmVirgil Farr

Brandy Fields
​
Kevin Fitzgerald
​Sun Valley HarvestCathy FlaccusLandon FowlerLa Creme MushroomsRoger From

Clyde GabelQuail Trail LLCKen Gardner

Chris GeorgeThird Acre Orchard Urban FarmBob Gessner

Carla Giglio

Lisa Goodwin

Russell GreeneArizona Mushroom Cooperative​Gabriel Gudenkauf

H - M

Star Hadsall

Sage Haggard

Dennis HagoodBayy's Botanical OasisJohn Hallett

Julie Harkless

Madylon Harper

Donna HarrisBella's David Hauser

Maher HazineSidewindersJ. L. Giovanna HesleyThe Green House TucsonJohn Holmes
​
​John Honea

Jeff Hongsermeier54 SporesJoel Howe4Howe VenturePresley Ivers

L.S. IveyMountain Blue HeronGerald JacksonLos ArbolesJohn JacobsSonoran Mushroom CompanyWilliam JamiesonMaggie's FarmAlexis Javadi

Roger Jonasson

Jordan Jones

Rose Juarez

Whitney Judd

Byron JusticeByron's Mushroom FarmVonnie Kane

​Mary Helen Kaser

Kathleen KaufmanWild Arizona GardenRenee KellemsHein HeritageDavid Keller

Dalene Kelly

Sandy Kerr

Lee Knoper

Dean Koser

Ryan LaChance

Nicole Lafuze

Jennifer Lamfers

Meredith Langlois

Josh LautenslagerMycoshiBibiana Law

Jalen LiCCD Mushrooms​
Ellie Lichtenberg

Aaron Levy

Ken LewisLewis FarmsTiffany LewisBig City MushroomsJacob LiffThe Germinated SporeKase Limmeroth

Ana Loewen​Loewen RanchJames LoveSoft LabErika Luna

Steve Machol

Michael Maness
​
Paul Mann

Chris Mann

Misty MastinNaked Dates, LLCGuy McCarthy

Jim McClainClew Bay MushroomsNicole McConnell

Paula McCrystal

Marie McDermott

Jolene McGowen

Mitch McKaig
Falling Leaves Farm

Irene Mendoza

Kathi Metzger

Erick MezaLas MilpitasMichele MillsFox HollowMarty MiracleSan Tan Valley FarmsNick Miron

Steve Mitchell

​Brian MoodyCooperative Extension of Coconino CountyStephanie MuellerRyan's River Mushroom
---
N - S

Rebecca NelsonDescendant BotanicalsTraci Olson

Luis Omaña

Adrienne Pagel

Brant Palmer

Trevor PanFungfooTony Paniagua

Richie PereanuOracle RanchMark Perrodin

Teresa Perez
​
David Perry

Teba Pesek

Vern P Powers

Cheryl PowersJord ProducersVern PowersEcho Canyon David ProctorBKW FarmsStephanie Ransom

Mallika Rao

Valerie Rauluk

Jobe Repola

Mark Rhine
​Rhiba FarmsSarah Riesgo

Ruben Rivera

Carlos RojasSOTSSom Rorie

​

Tuckett's FarmJanet Sanders

Dave Sanders

Tami SandersFungusAMOngUSPhilip SavioCreekside FarmsKacie Schmidt

BJ Searcy
​
Mike Senger

Julia Sells

Rudy Sells

Jorge Sepulveda

Amy SimpsonSpaces of OpportunityAndy Sims

Megan Smallwood

Jared Smith

Craig SnyderCRSNorman Sofer

Blake Spiekerman
​
Ann Standahl

Janet StetserFootlooseVal SteinbronnValley Girl FarmKim Stoll

Leland Sutter

Kenneth SwiftSwifts​John SydorJohn's Farm

T - Z

Cere Tabbert

Jerry Temanson

Peggy Thomas

Doug Tozier

Tom TraubermanTom's FarmJim TroutFarm ClubIan TuftsArchaic OrganicsLaci Tulk

​Debra Veo

Edward VerginRemington FarmsJessica Vincent

Candace Vivian

James von Lutzow

T. Wade

Maria Waitas

​John Waitas

Sean Walker

CoCo Wallace

Joseph WardSun Tex Urban FarmsRebecca Ware

Bob Washuta

Glen Washuta

Bayley Wells

Jeremy Werner

Kim WestPleasant Valley CooperativeGary Wezdenko

Clinton WhiteSymbiotic Farms​Kevin Wilkinson

James Wilson
Black Orchard Trading Co.

DaNelle WolfordWeed 'em & Reap​Fulton Woo

​Lori Wright​

Beth ZangPathways to Wellbeing
Powered by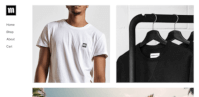 Create your own unique website with customizable templates.